Thank you for your interest in our paperless program. For choosing to go paperless, The Dodge Company is pleased to plant a tree in your honor in a devastated State or National Forest through its corporate partnership with the Arbor Day Foundation. Read more...... Please fill out the form below and hit the submit button to send the information to Dodge.
The e-mail address or fax number that you indicate below must belong to the individual responsible for the payment of Dodge Company invoices. All invoices, statements, and other correspondence regarding your Dodge Company account, will be sent electronically. Submission of this form indicates that you agree to electronic delivery of the above correspondence. Paperless delivery is expected to begin late summer.
Required fields contain an *. U.S. Dodge customers only.
The Dodge Company maintains and enforces a strict security policy for the protection of your personal data. The data collected via this form is for the sole purpose of signing up for electronic delivery. We do not use this information for any other purpose than that stated and we do not share, sell, rent or lease your e-mail address or any other personal information.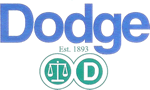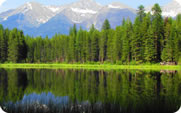 We are making a difference
one tree at a time!
One tree can lift as much as 100 gallons of water out of the ground and discharge it into the air in one day.


Each tree can absorb approximately one ton of carbon dioxide over its lifetime.